Cal Poly Pomona Formula SAE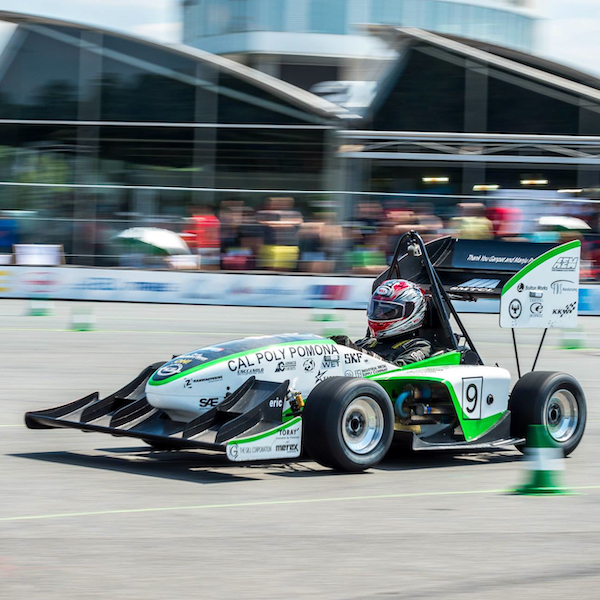 Pictured Above: Our 2015 car competing in Germany.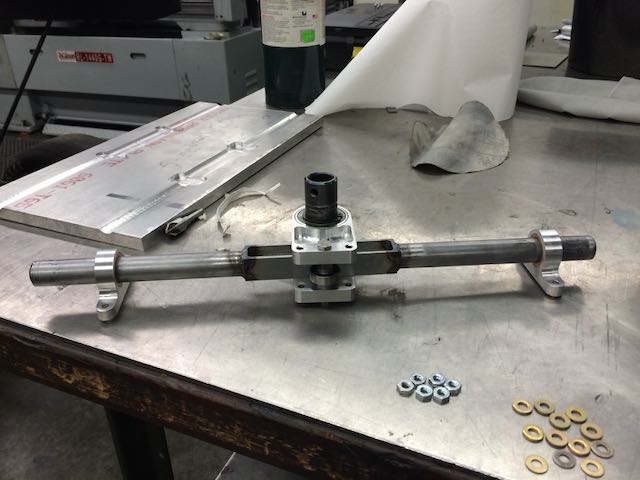 Pictured Above: The steering system I designed and built.
Shown Above: Our 2015 car in the Lincoln, Nebraska FSAE competition. This vehicle used my steering system.
Team Website: http://cppfsae.com
This car is part of an international college competition where students build a new race car every year from scratch. Our team competed in competitions in the USA and in Germany. The car has a 90HP motorcycle engine, but it makes up for the small engine by being extremely lightweight. The steel, aluminum, and carbon fiber construction yields a final weight of approximately 450 pounds. The car can hold 2.4g's of acceleration through corners, and accelerate from 0-60mph in less than 3 seconds.
In 2013-14 I was the shifting captain. I designed and built the electronic shifting system for the 2014 car.
In 2015 I was the steering captain. I designed and built the steering system for the 2015 car. The 2015 steering system was completely redesigned, which yielded improved performance in corners, dramatically lowered steering force needed, and improved service life. Previous steering systems frequently broke down, but my system lasted multiple seasons without any significant maintenance.
I was also the webmaster in 2015, which improved our visibility to current and potential sponsors.